I know it is old news about White Sands becoming a national park, but the past three years have seen national monuments made smaller, and I just wanted to make sure the announcement was actually solid before I blew the proverbial horn of outdoor enthusiasm. So let me introduce you to the 62nd National Park in the United States. The White Sands National Park in New Mexico.
If you plan on driving through New Mexico, make sure your car has plenty of gas and maybe four-wheel drive. We recommend these because 3/4 of the state's roads are either dirt or caliche (sedimentary rock). I used to think that the only thing New Mexico had going for it was that it wasn't old Mexico. But thanks to my recent trip to Boatsmith, the accompanying drive through southern Oregon, and the not-so-recent news or White Sands being made a National Park. It has three things going for it.
Not Old Mexico
Not Southern Oregon
White Sands National Park
The History of White Sands National Park.
White Sands has been considered a National Monument since 1933 due to its large field of white sand dunes comprised of gypsum crystals.  It is the largest of its kind on Planet Earth. It also has the world's most extensive collection of Ice age fossils. For 86 years, it has been the most visited National Park Service regulated location in New Mexico. Last year it had 600,000 annual visitors.
The concept of special protection for this area has dated back more than 100 years. As a result of an agreement between the National Park Service and the Department of Defense to improve the co-management of the area that makes up the dunes, President Trump signed into law a bill that re-designated White Sands as a national park. Unlike most national parks, this one is closely tied to the White Sands Missile Grounds, which was nearby.  The White Sands Missile Grounds is run by the Department of Defense as was instrumental in developing the Nuclear Bomb, and the MX missile. The proximity of the missile range may mean testing will result in closures for the National Park.
It wasn't just the need for better management and collaboration that was the catalyst for the creation of a new national park. For an area to become a national park, the scenery must be stunning; it must feature a wonder that appeals to a worldwide audience. The region must also provide recreational opportunities for visitors.
Compared to most national parks, it is a little thin on things to do with only three established picnic areas, one campground, and only five marked trails totaling 9 miles.  The park does include some other unique opportunities, such as areas reserved for sledding down the dunes. Most park-goers come to see the sand formations, which have been featured in movies like "The Book of Eli, and "White Sands."  Others take in the scenery on the eight-mile Dunes Drive, which can be explored by driving, hiking, biking, or riding a horse.  If you are going to hike, make sure to check out these tips to avoid blisters.
For Any Questions Contact White Sands National Park
"Our staff are very excited for White Sands to be recognized as a national park and to reintroduce ourselves to the American public," said White Sands Superintendent Marie Sauter. "We are so appreciative of our partners, local communities, and congressional leaders who made this achievement possible and look forward to continued success working together."
Before heading out to White Sands National Park, make sure to reach out to them to make sure they are open.  They do close occasionally when the nearby missile range is conducting tests. They are usually informed two weeks in advance when a closure will take place.  Call for information. (575) 479-6124.  Make sure to check back for our Planning Guide for White Sands National Park in the Rockrunner destinations section.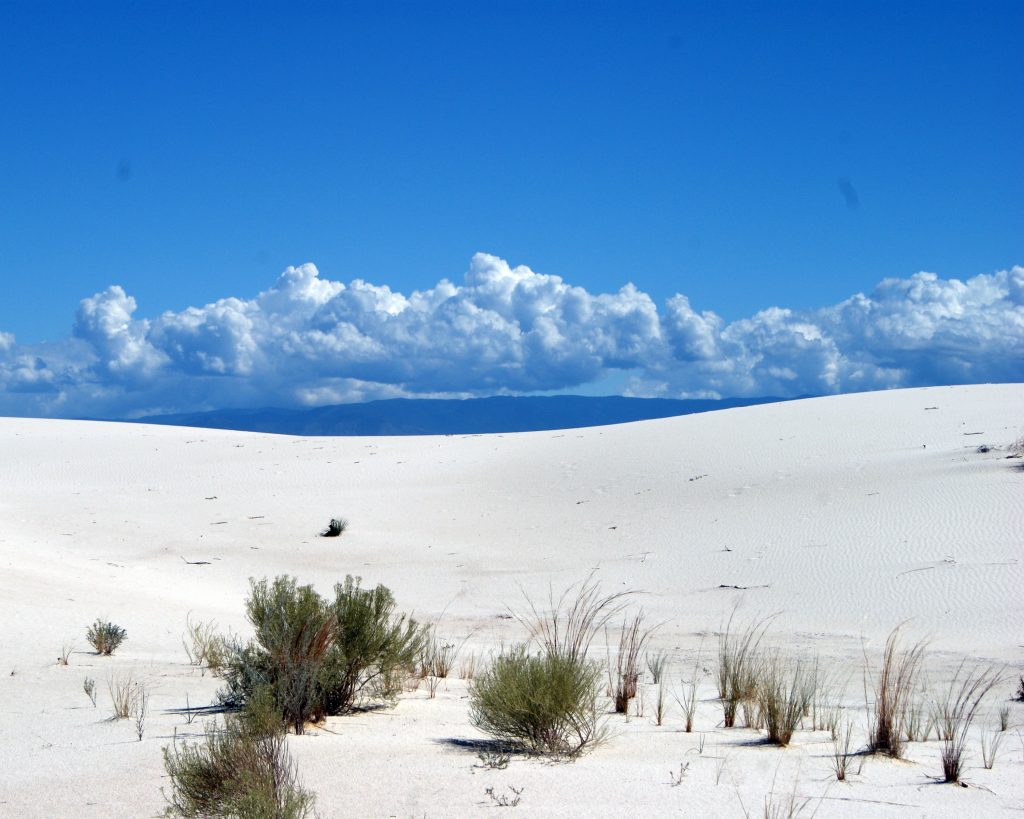 Other Adventure Journal Articles
Summary
Article Name
White Sands National Park
Description
New Mexico has another thing going for it, White Sands National Park. Find out about the newest national park.
Author
Publisher Name
Publisher Logo